| | |
| --- | --- |
| | This page/article is currently a stub. You can help out the Free! Wiki by adding new information or images, correcting spelling, or doing other helpful things to improve the article. |
Kyoto Animation (株式会社京都アニメーション Kabushiki-gaisha Kyouto Animeeshon), abbreviated KyoAni (京アニ), is a Japanese animation studio and a light novel publisher located in Uji, Kyoto Prefecture, Japan. It was established in 1981 by former Mushi Production staff. Presided by Hideaki Hatta, the company is also affiliated with the studio Animation Do, its subsidiary animation company.
Kyoto Animation is the animation studio responsible for producing the Free! anime franchise, as well as the High☆Speed! light novel series and the novelization of Season One. On July 17, 2019, an arsonist set fire to the Studio 1 building in Kyoto. Thirty-three people lost their lives.
Animation Do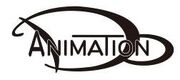 An associate company of Kyoto Animation, Animation Do (株式会社アニメーションドゥウ Kabushiki-gaisha Animeeshon Duu) was established to assist production at Kyoto Animation. Originally established as the Kyoto Animation's Osaka office, it was incorporated as a limited company in 2000, and became a corporation in 2010. Both companies are run by Hideaki Hatta and are run jointly as one. They produce up and coming works under the Animation DO label with Kyoto Animation as their main contractor and works where they work as one company alongside Kyoto Animation. They work on most Kyoto Animation projects and many of them have joint signatures.
Produced Series
| | | | |
| --- | --- | --- | --- |
| Title | Director(s) | Airing Date | Episodes |
| | | | |
| --- | --- | --- | --- |
| Air | Tatsuya Ishihara | January 6, 2005 - March 31, 2005 | 13 |
| | | | |
| --- | --- | --- | --- |
| Air in Summer | Tatsuya Ishihara | August 28, 2005 - September 4, 2005 | 2 |
| | | | |
| --- | --- | --- | --- |
| Kanon | Tatsuya Ishihara | October 5, 2006 - March 15, 2007 | 24 |
Lucky Star

Yutaka Yamamoto (1–4)
Yasuhiro Takemoto (5–24)
April 8, 2007 - September 16, 2007
24
| | | | |
| --- | --- | --- | --- |
| Clannad | Tatsuya Ishihara | October 4, 2007 - March 27, 2008 | 23 |
| | | | |
| --- | --- | --- | --- |
| K-On! | Naoko Yamada | April 3, 2009 - June 26, 2009 | 13 |
| | | | |
| --- | --- | --- | --- |
| K-On!! | Naoko Yamada | April 7, 2010 - September 28, 2010 | 26 |
| | | | |
| --- | --- | --- | --- |
| Hyouka | Yasuhiro Takemoto | April 22, 2012 - September 16, 2012 | 22 |
| | | | |
| --- | --- | --- | --- |
| Free! | Hiroko Utsumi | July 4, 2013 - September 26, 2013 | 12 |
| | | | |
| --- | --- | --- | --- |
| Tsurune | Takuya Yamamura | October 22, 2018 - January 21, 2019 | 13 |
External Links
Gallery